WINTER / EARLY SPRING ATTRACTIONS
• SKIING
Walk to the lifts at Attitash Mountain!! Skiing ends late March* (There are 70 trails between Attitash Mountain and Attitash Bear Peak)
*See Activities for other information and for the skier that likes to try more than one mountain, there's a few different choices within a driving distance of 10-30 minutes: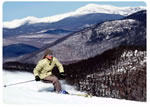 * = approximately
• CROSS COUNTRY SKIING
Can be enjoyed right here at Attitash
60km -- combination of tracked and wilderness trails
Please click here if you would like to learn about other places to cross country ski.

• SNOWMOBILING
http://www.lilmansnowmobilerentals.com/
LATE SPRING / SUMMER / FALL ATTRACTIONS
When on vacation what can be better than walking out of the door and enjoying a multitude of warm weather attractions without getting in the car. That's what you'll find here at Attitash Mountain Village. *See Activities for details*
For the Adventurer that does want to explore the area, here are a couple of suggestions:
• Saco Bound (headquarters approx. 15 min. from Attitash)
River excursions -- white water rafting, kayaking, canoeing, and more.
*Note that Attitash Mtn Village is located along the Saco River and has many hiking and biking trails for your enjoyment.
AREA GOLFING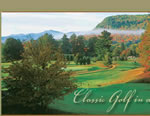 5-10 minutes away*: http://thegolfcourses.net/golfcourses/NH/Jackson.htm
Eagle Mountain: 9 hole. 603-383-9111. Showing opening day as May 1st*
Wentworth Golf Glub (approx. 15 min. from Attitash)

Book your tee times online
18 hole--603-383-9641-- showing opening day as 5/10 *
15 minutes away*: http://thegolfcourses.net/golfcourses/NH/NorthConway.htm
North Conway Country Club: 18 hole. 603-356-9391. Opening day is May 1st*
Hale's Location: 9 hole. 603-356-2140. Showing opening day as May 1st*
* = approximately
FAMILY ATTRACTIONS
(Great for the kids but most of the following are fun for couples too!!)
OPEN VARIOUS DATES AND HOURS THROUGHOUT THE YEAR
• STORYLAND (approx. 5 minutes from Attitash)
The Children's Theme Park where Fantasy Lives (Ideal for children 2-12).
• HERITAGE NEW HAMPSHIRE (approx. 5 minutes from Attitash-next to StoryLand)
A Walk through a Theatrical Adventure of History
• SIX GUN CITY and Fort Splash Water Park (approx. 45 minutes from Attitash)
From Rides, Waterslides, Shows and Miniature Horses - Go to Six Gun City for some good old fashion Fun in the Old West.
• SANTA'S VILLAGE (approx. 45 minutes from Attitash)
It's the Magic of Childhood. The Joy and Excitement of Christmas Morning. Food, Fun, and Festivities are awaiting your arrival.
• CLARK'S TRADING POST (approx. 1 hour from Attitash)
Many exciting things are here including family entertainment featuring a Trained Bear Show.
• POLAR CAVES (approx. 90 minutes from Attitash)
America's most sensational Glacier Caves are here along with other fun activities.
TOURS
Open various times and days throughout the year
• CONWAY SCENIC RAILROAD (approx. 15 min. from Attitash)
You can wave as the beautiful historic train makes its midday passes through Attitash Mountain Village. AND, if you would like to ride the train for a tour or DINE AND TOUR, you can board the train in the North Conway Center
• Mount Washington Auto Road (approx. 30-45 minutes from Attitash)
**Drive yourself or join the tour*** either way it's very exciting
• Mount Washington Cog Railway (approx. 45 minutes from Attitash)
**Ride up Mt Washington on the Railway**
• Mount Washington Cruises (approx. 45 minutes to 1 hour from Attitash)
*Enjoy various cruises from scenic to dinner and dancing on Lake Winnipesaukee
SHOPPING
**Here are a couple of areas to shop and enjoy the TAX FREE feeling***
That's right!! Enjoy shopping in Tax free North Conway!!
• SETTLERS'GREEN (approx. 20 minutes from Attitash)
Factory outlet stores (approx 50 brand name first quality stores)
***Comparable to Wrentham ---except this is TAX FREE!!
• NORTH CONWAY CENTER (approx 15 minutes from Attitash)
This center of town looks like a Norman Rockwell picture. It's a beautiful historic town with a multitude of stores and restaurants. This is where you can pickup the train, go to the playground, skate at the outdoor rink in the winter. Also there is the North Conway Twin Theatre (movies) and the Met CoffeeHouse and Internet Café. The center of North Conway is beautiful for every season and a great place to shop (**tax free**)
Don't be surprised if you find something unique to buy!!!
***Those are only a couple of shopping areas, there are many other places along the road to stop and shop (or just browse)!!! ENJOY!!
***ALSO THERE ARE MANY MORE ATTRACTIONS BUT MUCH TOO MANY TO MENTION. If there's something else that you're interested in doing, please e-mail us and we'll try to find it!!
***You can also go the White Mountain Attraction Association Website for more ideas.
SUPERMARKETS
Grant's Market: 5 minutes away*Great smaller market-should have everything you need.
Hannaford Market: 20 minutes away**. Large market located in Mountain Valley Mall (just after Settlers Green)
DINING / ENTERTAINMENT OPTIONS
The following are some restaurant suggestions from a few places we have dined. There are many more great restaurants in the area!!! Also please note that some of the restaurants have great bar areas and weekly entertainment.
Café Noche: 30 minutes away
Delaney's Hole in the Wall: 15 minutes away
Eagle Mountain House: 10 minutes away
Homestead Restaurant and Tavern: 15 minutes away
Margarita Grill: 5 minutes away
Red Parka Pub: 5 minutes away
Bellini's Ristorante Italiano: (20 minutes* from Attitash)
Crawfords Pub and Grill (at Grand Summit): 1 minute away* serving breakfast and dinner
Nicky I' s Pizza and Bar: Very casual family restaurant located onsite at Attitash Mtn. Serving lunch and dinner daily-hours vary depending on the season.
ENTERTAINMENT:
THE CLUB-DJ, DANCING, AND BILLIARDS: (located a minute before Settlers Green, 20 minutes* from Attitash)

WE ARE HERE TO HELP MAKE YOUR VACATION A GREAT EXPERIENCE SO IF THERE IS ANY OTHER INFORMATION THAT YOU NEED ABOUT AREA ATTRACTIONS MENTIONED HERE OR NOT, PLEASE LET US KNOW AND WE WILL DO OUR BEST TO ANSWER ANY AND ALL OF YOUR QUESTIONS!!!!